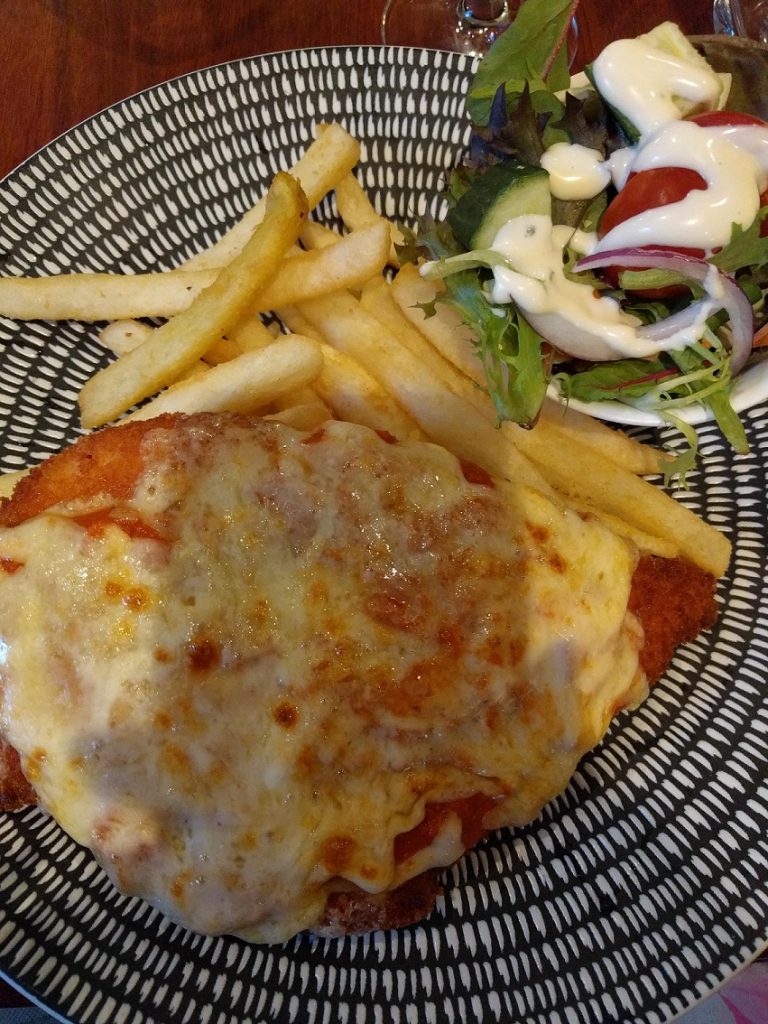 date of visit: 26 Jan 2020
Something of a hiatus between posts but let's see if some belated new year enthusiasm has some steam.
The Marion Hotel has had a ton of publicity of late, with its revamp being much vaunted. It's a pub I've driven past many times and for some reason we've never got around to going. A friend and I discussed going late last year but the calendar gods didn't line up until this last weekend.
Being a weekend (Sunday) AND a public holiday we did the sensible thing and booked for our group of 6, even though we did our usual early dinner of 5:30. Turns out that this was a good thing because the Dining Room was busy (if not full) by the time we left shortly before 7:30pm.
So … how was it? Décor wise it's obviously all very new and fresh and the use of some green is a bit more interesting than the 99% of all-neutral colour schemes that seem to be terribly du jour. The menu isn't quite as modern … There is a selection of Yoder smoked mains and entrées and what feels like a strangely out of whack selection of 'bowls' (all vegetarian or vegan but you can add chicken, smoked salmon or halloumi). But then we're into very comfortable pub-grub territory (schnitties, fish & chips, pasta, burger … you get the idea). If there are daily or chef's specials – we weren't told about them.
One big plus is that the schnitzels do come in half or full portions – which was the clincher for me to choose the (half) chicken parmi. It was still generous in size, moist and served with a small side salad that, mercifully, wasn't drowned in dressing. The chips? Must try harder.
Unfortunately, the children's meals didn't come with salads (seriously … the picky child will never eat anything green if he/she isn't presented with it and some of our children actually love salads and veggies – either do a salad bar or do a salad on the children's plates!) so that's a bit of minus.
The noticeable weak point of the evening was definitely the service. I don't know if the pub was understaffed (even though most of the tables looked like they'd been booked, people still call in sick and things go wrong) or whether there were just too many new staff. But from a muddled drinks order, to delays in food, plate clearing, and (that old chestnut) getting the bill everything felt a bit slow and unpolished.
Would I go again? Yeah, but it wouldn't be my first preference.
Marion Hotel, 849 Marion Road, Mitchell Park 5043