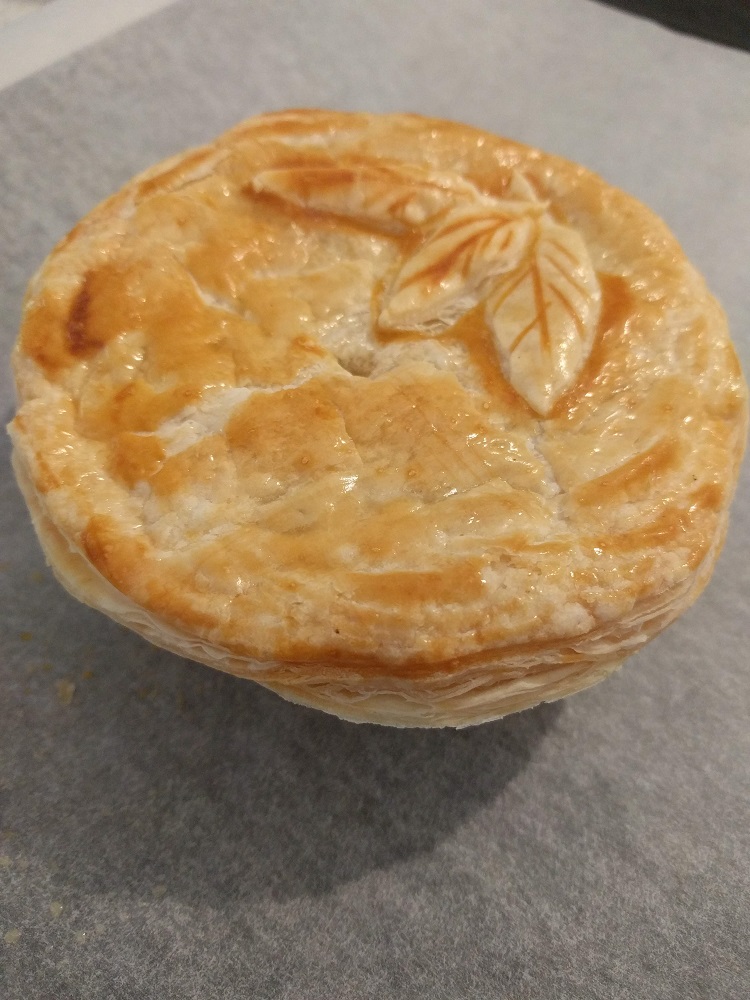 Master 10 has recently upped his pastry game. The 'game' being the eating of pastry, not the making of it. After years of solid allegiance to the sausage roll he is branching out … thanks to a trip to the pool and a Mrs Mac's Famous Meat Pie. This then triggered a request for a classic meat pie for dinner so we borrowed some pie tins from my parents and I searched the web for a recipe. For his first birthday party I'd actually made party pies but didn't save the recipe and also recalled them being a little dry, so it was useful to take the opportunity to revisit.
I based my recipe on this one from bestrecipes but baulked at the idea of adding tomato sauce so substituted in tomato paste.
Classic Meat Pie Recipe
Ingredients:
1 onion, finely chopped
500g mince (beef, obviously!)
1 cup (ish) of beef stock – substitute stock cube & water if you prefer
2 tbsp tomato paste
2 tsp Worcestershire sauce
salt & pepper
corn flour
pastry – I used puff on both top & bottom
Method:
Heat some oil in a pan and sweat down the onion.
Ensure the pan is hot and add the mince. Break it up and ensure you brown it.
Add stock, tomato paste and Worcestershire sauce, stir well and then bring to the boil.
Cook well – keeping an eye on the liquid level. Taste and season with salt & pepper.
Create a slurry of the corn flour & some water and stir in to the meat – this will thicken the gravy.
Allow filling to cool.
When ready to assemble the pie, preheat your oven to fan 180C and beat an egg to use as the glaze. Line your prepped pie tins, fill and top. Glaze with egg & decorative pastry. Cook for about 20 minutes or until pastry is golden.
For a different take on a pie using beef, check out the beef & stout pie.