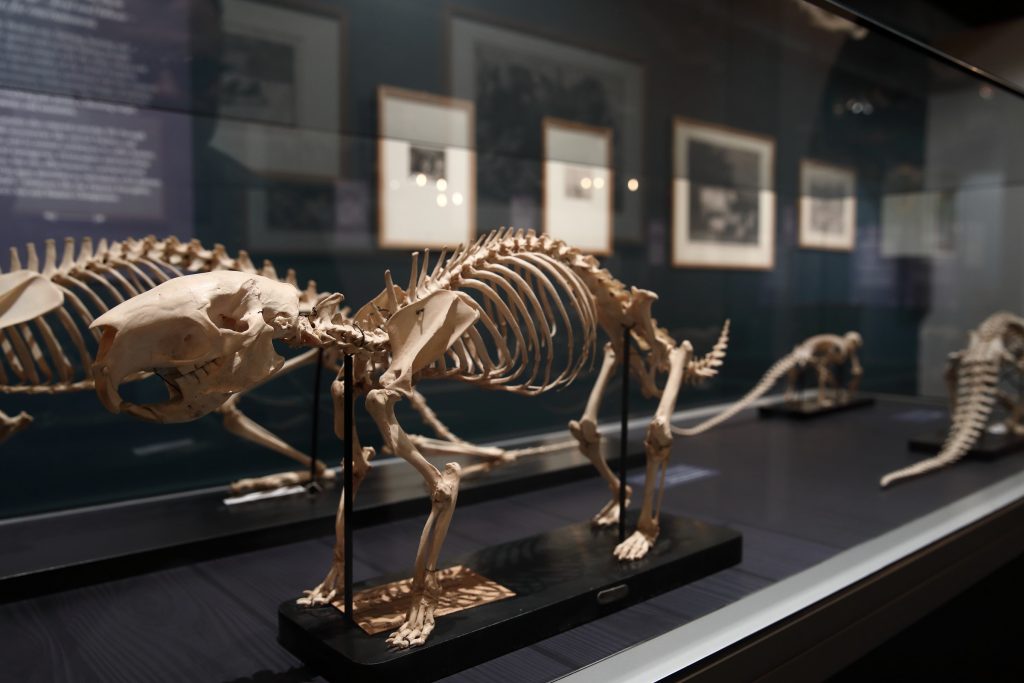 While not food related per se, the school holidays are almost upon us and the chances are that parents will be thinking about what to do to entertain a raft of small people for something like six weeks.
Our now six year old (no more Master 5!) is an enthusiastic eater and so any outing has to involve lunch. He loves going in to town and picking somewhere to eat (often determined by whatever is closest!).
The other thing he loves in town is the Museum and in particular the giant squid that you can find by the stairs. You can run up and down the stairs looking at that squid for quite a long time …
At the moment, South Australians are very lucky because the SA Museum is hosting Curious Beasts: Animal Prints from Dürer to Goya. This showcases the British Museum's collection of animal prints from the fifteenth century onwards. This was a time when Europeans were exploring the world and combining this adventure with scientific curiosity. Needless to say, many of the images are somewhat remarkable!
I've got a family pass to giveaway – so this is some free school holiday entertainment! Technically, the competition is open Australia-wide but the exhibition is in Adelaide (until 5 Feb 2017) and there's no travel included, so not a lot of point unless you'll be holidaying here before then!
The competition closes on Thursday 15 December – the last day of school term!