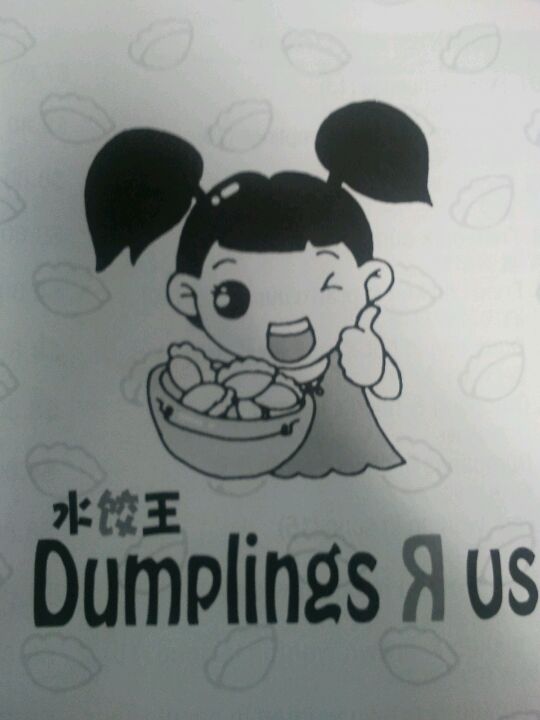 date of visit: Tuesday 13 March 2012
We ducked into Dumplings R Us for a quick (and extremely cheap) takeaway lunch. It sits on Rundle Street, near Brunelli and Red Rock Noodle bar, on the site of several 'former' venues. Before dumplings, it was a Japanese restaurant/café.
The menu is very reminiscent of Dumpling King and for around $9 you can bag yourself 15 fried pork dumplings. That's enough to split between 2 people, unless you're a very greedy chappy. There are a quite a few other dishes available but, given the emphasis on dumplings in the name I expect dumplings to be the star dish.
We turned up around half past 12 and the restaurant was quite busy but definitely not full. Placing our order took a little while and then we sat at a table to wait. This gave me a good chance to observe both the kitchen and waiting staff in action.
Waiting wise, things seemed pretty busy and I think if they'd had on one or two more staff then they'd have all looked a lot less harried. In the kitchen, things seemed under control. The dumplings do all seem to be frozen in bags of 10 or 15 (the two portion sizes) – and as they're ordered they're just dumped into pans for cooking. The restaurant also features an 'Express Bar' which had a few dumplings under a heat lamp but didn't seem to be being used.
Back at work the dumplings were unpacked and shared out. We'd ordered fried and they were quite nice and crispy. In our bag we also had some sauces (including the really tasty chilli and onion sauce) so you're not missing out on too much by opting for takeaway.
Flavour wise, the dumplings are nothing exciting. There's nothing offensive or wrong with them, but there's also nothing to make you sit up and take notice. Personally, if I were closer to Bank Street I'd be heading to Mandoo over Dumplings R Us. But if you're around Rundle Street and you want dumplings in a hurry then Dumplings R Us will sort you out.
Perfectly decent for a quick, cheap lunch on a work day.