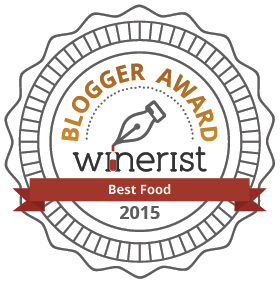 At the moment I'm busy working on a variety of 'things'. In mid-August last year the small company I worked for ran out of cash (the second time this has happened to me!). I finished up regular paid work just a few weeks before we were due to go on holiday so I didn't invest too much effort in pursuing more work.
Before going on holiday I pitched a few story ideas around the place – I enjoy writing and it is obviously something that fits in with the somewhat erratic life of the primary aide of a pre-schooler. A lot of attitudes may have moved on but when it comes to small children and kindy and school hours the system very much favours having one parent who can do a lot of running around unfettered by things like a 9-5 job and, say, an hour commute each way.
I was very fortunate to pick up a few freelance writing gigs at the end of last year … some of which are now just hitting the press.
The current James Halliday's Wine Companion Magazine contains a wine/travel feature I wrote about Kangaroo Island. Some friends and I celebrated a joint significant birthday there in early December and while I'm yet to blog about my adventures (and given the backlog don't expect that to happen in a hurry!) you can just buy the magazine and enjoy my words and the stunning pictures (not mine).
I've also been lucky enough to be doing some work with the team at SA Life which has been great. It has covered quite a range of topics so you should by picking up the current issue of SA Gardens, watching out for some features in issues of SA Life AND absolutely you should be signing up for the new SA Life food and wine enews, which comes out monthly.
What is particularly pleasing is that all of these ventures have involved celebrating our fab state. No one needs the UK's Times to tell us that Adelaide and South Australia are amongst the best places on the planet!
In between these things, I'm actually still cutting code (which I enjoy, so that's a good thing), teaching wine courses and generally succeeding in keeping myself out of mischief.
I was also stoked that in March Eating Adelaide was named Winerist's Best Food Blog for 2015. Winerist is a UK based wine travel website that helps wine lovers tailor their trips to wine regions. I met one of its founders, Diana, last year and I have been lucky enough to do a little work with them (test how much you know about Australian wine). If you're planning a wine focussed holiday it's definitely a site worth checking out.
For the foreseeable, I am planning on blog posts once a week. This won't address the scary backlog but it will be achievable and keep me sane while working with so many great people and organisations.
However, the Eating Adelaide Facebook page will continue to have very frequent food related posts and if you follow me on instagram you'll enjoy a sneak peek of all the eating I'm doing!
Have a happy and safe Easter!