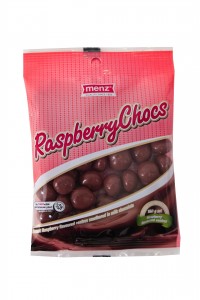 Menz FruChocs are something of a South Australian icon so it takes a little courage to start messing with a such a winning formula.
But Robern Menz have done exactly that and introduced Raspberry Chocs. The combination of milk chocolate on the outside and raspberry jelly on the inside has proved to be a hit: the new treat has been trialled in Robern Menz's own retail outlets with great success. And it's now available statewide, in Drake Foodlands, Cheap as Chips and Neds.
Of course … chocolate and raspberry was never going to work, was it?!
As an aside, Robern Menz is a family owned, South Australian company. It was established in 1908 and is now in fourth generation hands. So that's yet another reason to check out these new sweet treats!