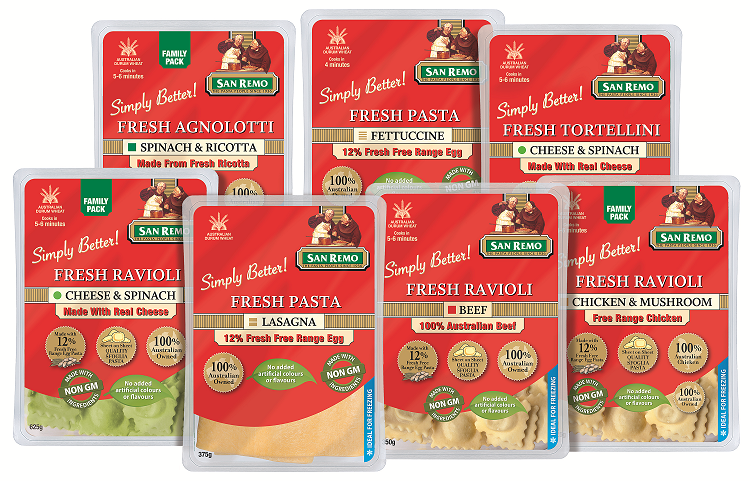 South Australian family owned pasta manufacturer, San Remo, has just redeveloped its fresh pasta range, with an overhaul of its fillings.
As regular readers will know, I am a big fan of supporting local business and San Remo is definitely a South Australian success story. Which means it's great to learn that the pasta now uses free range egg (San Remo actually mills the durum wheat itself) and the fillings are 100% Australian beef and free range chicken.
In addition, there are no artificial colours or flavours and the products are GMO free.
I really wish more food companies would switch to using free range eggs and chicken – and then promote the fact they are doing so – so hats off to San Remo.