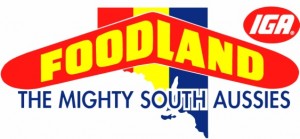 Foodland is this year celebrating its 50th anniversary – you might have noticed your local shop running a lot of promotions!
Earlier this year, Foodland ran a competition through its Facebook page, seeking its customers best loved recipes. The top fifty have been collected into a newly released cookbook, which is available in store.
The book costs a whole $2.99 and $1 from each sale will be donated to one of four charities: Little Heroes, The Leukaemia Foundation, The Heart Foundation and The Flinders Medical Centre Foundation.