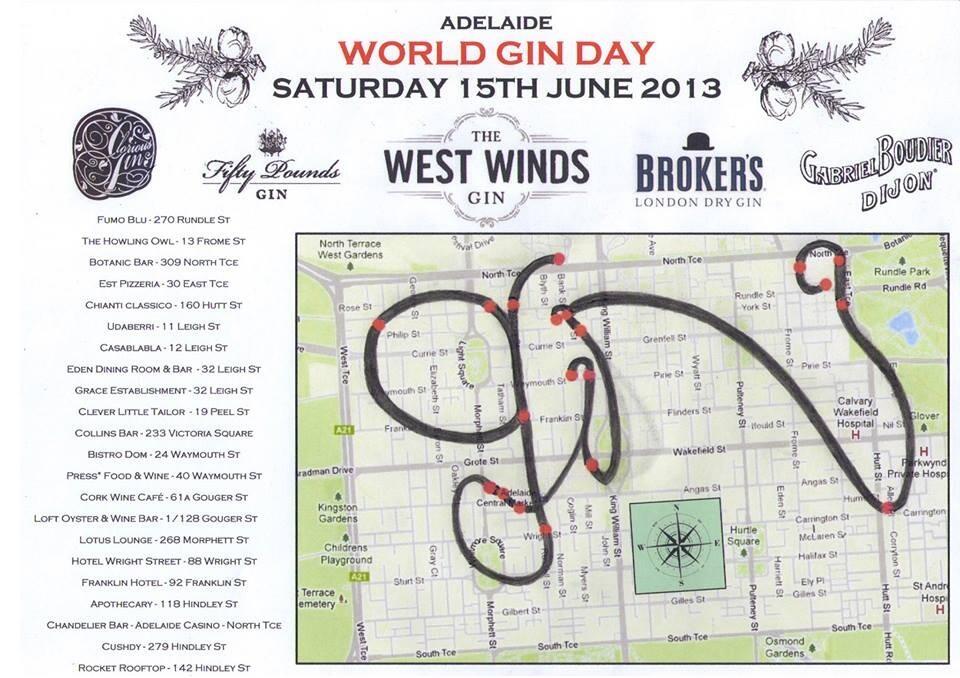 Did you know there is such a thing as World Gin Day? Well, there is and it rolls around again this Saturday 15 June.
I always think of gin as a summer drink so it's hardly surprising that World Gin Day (now in its fifth incarnation) originated in … the UK where 15 June is as good a guess as any as to when that one day of summer might actually be!
But even if it is a bit wintery in Adelaide, if you're prepared to brave the cold on Saturday, there are plenty of gin related activities.
The Howling Owl on Frome Street is offering a gin masterclass as well as gin tasting boards and, naturally, the chance to win gin.
Yelp is running a more structured event in conjunction with West Winds gin, where you can head to four different venues, sampling four different gin cocktails along with the way … with a gin expert in tow.
Even some venues outside the CBD are making an appearance: Eden Dining Room & Bar will be showcasing four different gin cocktails (including one that involves basil and sous-vide, I'm told) at a pop up bar on Leigh Street.
And if you can't participate in any of these more official activities … you do have the perfect excuse to start your Saturday evening with a gin based apéritif.