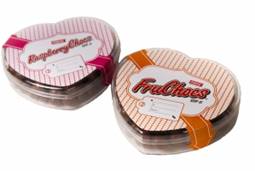 Mother's Day is just around the corner (apparently it's this coming Sunday here in Australia) and if you're getting a panic on about what to buy (if buying is necessary) here are some ideas …
A bottle of wine. Well, that's my solution to every gift giving problem. Head into a local, independent wine merchant, ask some questions and pick out something your mum won't have seen before.
Check out some of the daily deals sites and see if they have anything your mum would fancy. For example, Living Social currently features discounted cupcakes (most suitable for southern suburbs mums) and a dessert tasting plate for two in Stepney.
For a very South Australian gift, FruChocs have something to suit all price points … from $4 to $75. You can shop online or visit one of the FruChoc stores in Glynde, McLaren Vale or Hahndorf.
If your mum is anything like mine you cannot go past a good cookbook. Mum recently received Jerusalem
by Ottolenghi (not from me, from a house guest) and is as happy as the proverbial pig in mud!
There are, of course, plenty of events on. Onyx in North Adelaide is running a brunch, the National Wine Centre is hosting a lunch and countless wineries will have something special on.
And last but not least, you could do some baking and put together a high tea.  Perhaps these RaspberryChocs Brownies could make an appearance …