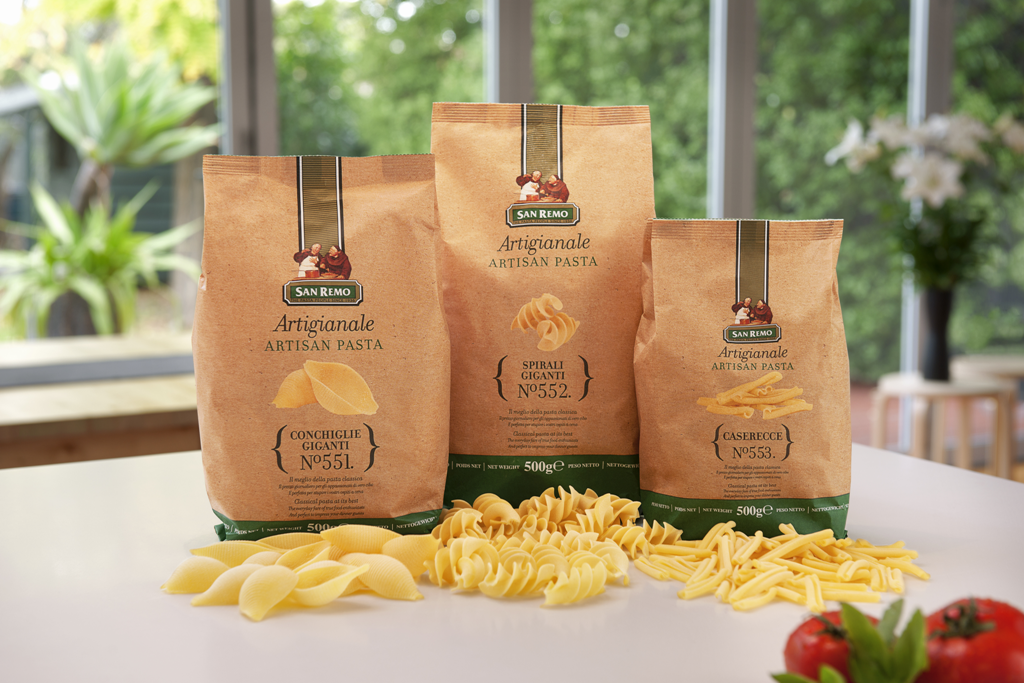 10 May 2012
San Remo has just released a new range of artisan pasta. The pasta comes in two giant shapes (shells and spirals) as well as casarecce (twisted lengths of pasta).
The pasta is finished with a rough texture and comes in some very distinctive deli-style packaging. It is available now from Foodland, IGA and other supermarkets.
You might also like ...