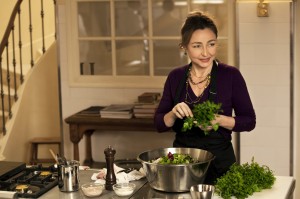 A new French film – about food, bien sûr, will be released nationwide on 25 April.
Haute Cuisine (its French title is Les Saveurs du Palais) is the story of a Périgord chef, Hortense Laborie, who is appointed the President's personal cook.
It is based on the story of President Mitterand's private chef, Daniele Delpeuch, and the film was shot on location in Paris, at the Elysée Palace, and in regional France and even Antarctica.
You can check out a trailer of the film over at Transmission Films.
Eating Adelaide has five in season double passes to give away. They are valid at participating cinemas Australia wide.
The competition is open to all Australian residents: just enter using the form below.
And good luck!