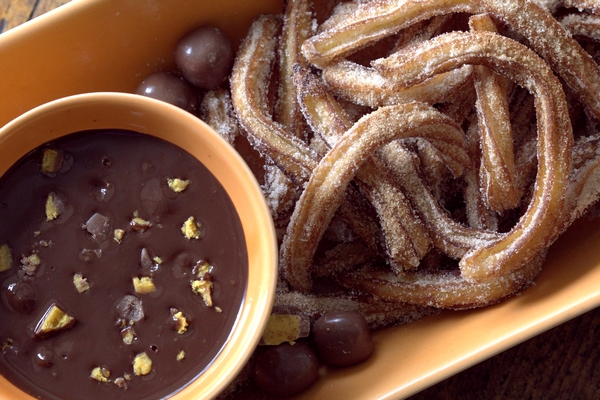 churros with FruChoc dipping sauce
I'm always keen to wave a banner for South Australian goods, services and individuals. And I am also something of a food television programme junkie. Even the ones I don't like, I find myself watching (although, at the moment, that may have something to do with the dearth of quality television …).
Cast your mind back a season to Channel 7's My Kitchen Rules. I was convinced that there was no way that the two South Australian teams would be 'allowed' in the final but I was wrong, and Nic and Rocco fought it out against Leigh and Jennifer. Leigh and Jennifer triumphed and Leigh Sexton is now working with iconic South Australian brand, Robern Menz.
Leigh will be putting together recipes that explore the "flavours of the world" – all using the mighty FruChoc. So think croquembouche (France), churros (Spain) or kourabiedes (Greece).
The recipes will be available on the Robern Menz website.
And if you can't hit the kitchen immediately here's some trivia to digest.
Did you know that interstate the iconic FruChoc is actually known as a Menz Choc Apricot Ball? A mouthful, maybe, but true!